"The Dinner" is the seventh episode of Season 4 of Road to Avonlea and the 46th episode overall.
Janet and Alec King decide to spend a quiet, romantic evening of dinner and dancing at the White Sands Hotel, leaving Felicity in charge of the household. Felicity, however has plans of her own for a romantic evening – and they don't include her siblings.
Behind the scenes
Edit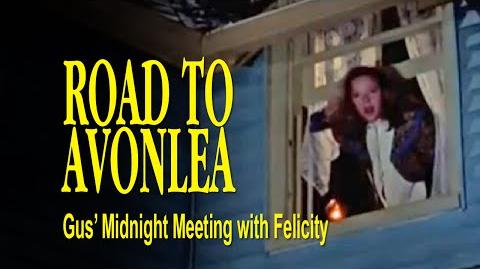 External links
Edit
Ad blocker interference detected!
Wikia is a free-to-use site that makes money from advertising. We have a modified experience for viewers using ad blockers

Wikia is not accessible if you've made further modifications. Remove the custom ad blocker rule(s) and the page will load as expected.