Happy Christmas, Miss King (titled An Avonlea Christmas on later DVD releases) is a Road to Avonlea reunion movie. It was made for television and first aired in 1998.
In the midst of World War I in Europe, the people of Avonlea are preparing for Christmas. Hetty King plans a special Christmas concert with the schoolchildren to raise funds for the war, but finds herself under a great deal of pressure when she learns the young, new Superintendent of Schools, known for having progressive ideas about teaching, will be attending the concert.
Meanwhile, Janet King tries not to think about the war as her son Felix is fighting in Europe, but the King family is devastated when they learn from Cecily, working as a telegraph operator, that her brother has been listed as "missing in action." When Hetty tries to remind Janet that Felix's efforts in the war are an honour and duty to his country, Janet expresses how she feels that Felix should have never gone and that he had been forced into fighting because of Hetty's words about duty. When they learn that more boys from Avonlea have been killed in the war, Janet becomes increasingly vocal of her disapproval of the war. Hetty is displeased with Janet's stance and tries to speak to her about doing her duty, which infuriates Janet, who refuses to speak to Hetty anymore.
Fearing for her job, Hetty focuses on ensuring her concert is a success and goes to Charlottetown to ask her former student, famous performer Wilfred Ainsley, to perform. However, she collapses from a spinal tumour and is brought to a hospital by Arthur Pettibone, where he reveals that she will need surgery to remove the tumour and to determine if it is benign or malignant. When Janet and Alec go to Charlottetown, Janet still refuses to speak with Hetty and her relationship with Alec is strained from their arguments about more boys going to war and not knowing if Felix is alive.
When the news of Hetty's illness arrives in Avonlea, everyone rallies to support her, especially Felicity, who helps Hetty's students rehearse for their Christmas concert. Hetty worries about her surgery and thinks upon her life's accomplishments and how she will be remembered. During her surgery, she dreams about her students and Felix going to war because of her and calls for them to return. When she awakes, Hetty finds the surgery was a success and the tumour is benign. While recovering in the hospital, Wilfred Ainsley visits her and agrees to perform at Hetty's concert at Janet's request out of admiration for his former teacher.
The concert proves to be a great success and the King family resolves their differences as they come together for Christmas dinner at Rose Cottage. To their great happiness, Felix arrives home, safe and sound.
Main cast

Supporting cast

Ryan Cooley as Daniel King
Kay Tremblay as Great Aunt Eliza
Asa Perlman as Monty Dale
Kay Hawtrey as Mabel Sloane
John Weir as Gurney MacDonald
Patricia Vanstone as Ada Hubble
Lauren Collins as Libby Hubble
Alexa Gilmour as Hannah Lester
Ferne Downey as Margaret Powell
Maja Ardal as Clara Potts
Maggie Huculak as Maud Maguire
Graham Losee as Edgar Dean
Benjamin Weatherspoon as Duffy Dean
James Downing as Alden Dean
Nola Augustson as Marley Dean
Marc Marut as Elbert Werts
Jef Mallory as Canadian Colonel
Charles Boyland as Rodney/Farm Hand
Dan Chameroy as Wilfred Ainsley
Taylor Phillips as Alice
Adam Bramble as Lt. Governor
Zachary Ansley as Arthur Pettibone
R. D. Reid as Dr. Paige
R.H. Thomson as Jasper Dale (archive footage)
David Ferry as Stuart McRae (archive footage)
Michael Mahonen as Gus Pike (archive footage)
Cody Jones as Duffy Dean (archive footage)
Sarah Polley as Sara Stanley (archive footage)
Marilyn Lightstone as Muriel Pettibone (archive footage)
Heather Brown as Izzy Pettibone (archive footage)

Other cast

Chris Benson as Stagehand
Dawn Greenhalgh as Matron
Stephanie Graham as Shop Girl
Diana Belshaw as Farm Wife
Rudy Smith-Merovitz as Plaintive Girl
Linda Callow as Dancer (uncredited)
Behind the scenes
Edit
Casting
Trailers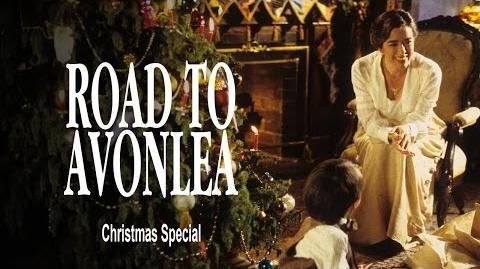 External links
Edit
Ad blocker interference detected!
Wikia is a free-to-use site that makes money from advertising. We have a modified experience for viewers using ad blockers

Wikia is not accessible if you've made further modifications. Remove the custom ad blocker rule(s) and the page will load as expected.