Dora Keith
1,103 articles
in progress
Comments

0
This article is part of the July 2015 100 Years of Anne of the Island project, which focuses on editing pages relating to Anne of the Island. Just hit the edit button on any page with this notice and make constructive edits to earn fun badges and help celebrate the centenary of Anne of the Island!
Dora Keith
Biographical information
Born
Also known as

Dora

Physical information
Gender

Female

Hair colour

Blonde

Eye colour

Hazel

Skin colour

Fair

Family information
Family members

Parents

Siblings

Spouse

Aunt and uncles

In-law family

Other

Affiliation
Family
Education
Dora Andrews (nee Keith) was the daughter of Mary Keith, the twin sister of Davy Keith, the niece of Richard Keith and the wife of Ralph Andrews.
Biography
Early life
Dora and her twin brother Davy were born in 1875 in East Grafton to Mr. Keith and Mary Keith. They were raised together and lived only with their mother after their father's death.
In October 1881, when the twins were six years old, their mother was ill and died after some time. Marilla Cuthbert, the third cousin of their father, decided to take them in after Mary's death. After their mother's funeral in East Grafton, Marilla brought the twins to Green Gables.
Life at Green Gables
Dora was extremely obedient and did any task she was told to do. Marilla gave Davy and Dora a small plot of ground for a garden. Dora planted, weeded, and watered carefully, systematically, and dispassionately. As a result, her plot was already green with prim, orderly little rows of vegetables and annuals.
When Anne left for college, Davy could not eat, but Dora did not want to waste food. She was sorry Anne was going away, of course, but was that any reason why she should fail to appreciate a poached egg on toast? Not at all. And, seeing that Davy could not eat his, Dora ate it for him.
It was mentioned in Anne of Windy Poplars, that Dora owned a kitten or kittens.
Marriage with Ralph Andrews
In 1892, seventeen-year-old Dora and Ralph Andrews were courting. Gilbert Blythe predicted that they would marry soon because Dora was worried that she would become an old maid.
They most likely got married in mid 1890s and after the wedding settled down at Ralph's share of the family farm. It's more than possible they had several children together, who became good friends with their cousins – Davy Keith's children and the sons of Billy and Jane.
Personality
"Dora, like the immortal and most prudent Charlotte, who "went on cutting bread and butter" when her frenzied lover's body had been carried past on a shutter, was one of those fortunate creatures who are seldom disturbed by anything..."
—Dora's personality.
Dora was obedient and eager to do what her elders told her to do. She was extremely unemotional, unlike Davy and was rarely able to cry more than two delicate tears, unless she got hurt.
When she was young, her older deskmate at school, Mirabel Cotton, frightened her by telling her about her buried uncle. Dora stated that she was only worried that she might see him in the dark.
Marilla said that she had more common sense than most mothers. She was considered perfect in looks and behavior: a complete contrast of her mischievous brother.
It is hinted that Dora married Ralph Andrews because she was worried that she would become an old maid.
Relationships
Davy Keith
Davy was Dora's twin brother. She appeared to get along with him well, but did not like when he played pranks on her, an activity he did often, having few others to prank.
Anne Shirley
Ralph Andrews
Diana announced to Anne that Dora had her first beau. She eventually married him.
Minnie May Barry
Dora's best friend was Minnie May Barry and they shared secrets.
Paul Irving
When she was young, she liked Paul and wanted to marry him when he was older because he was kind to her. Paul did not return her feelings and became repulsed at the idea of young marriage.
Frank Bell
She was kissed by Frank Bell (most likely on the cheek), and didn't slap him or seem a bit cross though she claimed she didn't know he was going to. He was not her beau as she didn't announce it publicly.
Physical appearance
Etymology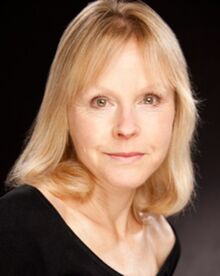 Dora
is a female given name of Greek origin and means
gift
.
Behind the scenes
Portrayal
Gallery
Appearances