Welcome to Anne of Green Gables Wiki!
---
Anne of Green Gables Wiki is a free, public and collaborative encyclopedia dedicated to the Anne of Green Gables series by L. M. Montgomery. It is intended to be a home for Anne of Green Gables fans around the world, and is not affiliated with any official Anne of Green Gables authorities. Please create an account with Wikia or login with Wikia or Facebook to begin editing and helping out!

CAUTION: This wiki contains spoilers from the Anne of Green Gables novels, films, television series and related works. Read at your own risk!

This wiki was founded on 4 January 2011.
News
Quick Links
Characters
Places
Featured Videos
More Videos
Poll
What did you think of L.M. Montgomery's Anne of Green Gables, starring Ella Ballentine as Anne?
Kindred Websites
---
---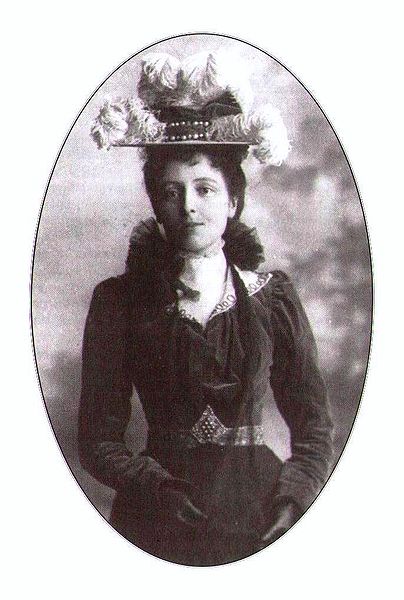 Other Affiliates
---
Get the My Wikia App!
With Wikia's official flagship app, My Wikia, you can search for communities and add them to your home screen and read constantly evolving, deep content in a customizable format.
DOWNLOAD NOW FOR FREE!

Contribute
Anne of Green Gables Wiki Statistics
49,791 edits
2 administrators
11,096 pages
1,384 encyclopedia articles
3,972 images

---
As you can see by the numbers above, we are doing well, but we still need you to help us expand and add articles to this wiki!
If you're new to Wikia, please visit our FAQ page to get started. If you already have editing experience, and you have an article relating to Anne of Green Gables to contribute, use the box above to create it.
Social Media
Blog Posts
Create blog post
Friday was my lucky day. By accident I found the 2016 film online - brilliant quality and with Czech dubbing (Czech is one of the languages I understand and even speak) that was made for the Czech br…

Read more >

Who was a fan of L.M. Montgomery's Anne of Green Gables? Well, some good news - Corus Entertainment has announced the production of two more films, with Ella Ballentine, Sara Botsford, and Martin She…

Read more >

You may know that I am the Ebenezer Scrooge kind of person - I think twice before buying things, especially when it comes to DVDs. But yet I decided to order Anne: Journey to Green Gables from the Ger…

Read more >
See more >
Who Said It?
"Isn't it terrible the way some unworthy folks are loved, while others that deserve it far more, you'd think, never get much affection?"
---
Archive
On This Day
October 20
is the 293rd day of the year (294th in leap years). There are 72 days remaining until the end of the year.
Events
Behind the scenes
1871 — Frederick Burton, who portrayed Matthew Cuthbert in the 1919 film Anne of Green Gables, was born in Indianapolis, Indiana, USA.
1948 — Sandy Dickinson, who played Priscilla Grant in the 1975 TV series Anne of Avonlea, was born in Washington, District of Columbia, USA.
1955 — Frank Darien, who portrayed Angus, the Stationmaster in the 1934 film Anne of Green Gables, died in Hollywood, Los Angeles, California, USA.
1961 — Michie Tomizawa, who provided the voice of Mrs. Emerson in Kon'nichiwa Anne: Before Green Gables (2009), was born in Nagano, Japan.
2000 — Anne of Green Gables: The Continuing Story was aired in France.
2015 — "The (Stannis Baratheon) Roommate Tag", the third vlog of Philippa Gordon and a Green Gables Fables episode, premiered on YouTube.
External links
---